— MUSIC IN THE VINEYARD —
FRIDAY NIGHTS AT THE FARM
Boot-kickin' Live Music This Summer!
EARLY BIRD TIX
— OPEN FOR SUMMER BOOKING —
FARMSTEAD WINE & FOOD PAIRING
Estate Wines Paired with Seasonal Flavors
DETAILS
FARM NEWS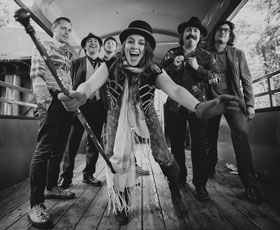 Friday Nights at the Farm with Royal Jelly Jive / Aug 30
August's Friday Nights at the Farm welcomes the soulful Royal Jelly Jive! Join us for music in the vineyard from 6 to 9pm, gate opens at 5:30pm. Early Bird tickets now on sale!